Brad is our President / Chief Portfolio Manager and Investment Adviser. Prior to founding Linch Financial in 2013, he gleaned twenty years of wisdom, knowledge, and experience with Merrill Lynch, Edward Jones, Prospera Financial and First Western Securities. He started his investing career while in high school and then followed his passion for a financially rewarding career for his clients and himself.
While in college Brad tested his acumen in three national investment contests. He placed in the top 1% of the Professional Division of the USA Today Investment Challenge(1992), the top 1% of the AT&T Collegiate Investment Challenge(1993), and won national notoriety with a landslide victory in the AT&T National Collegiate Investment Challenge(1994) besting 3,738 other competitors. The victories helped launch what is now an advisory career spanning into three decades of investment experience, including the 1997 Asian currency crisis, 2000 tech bubble, 2008 financial crisis, multiple bull and bear markets, and six presidential election cycles. Clients appreciate that he has a proven record of success and has navigated industry fluctuations and diverse market conditions, and repeatedly demonstrated an uncanny ability to meet and exceed specific client needs and preferences. Instinct and his active portfolio management style distinguish him from other advisors.
Brad has been featured on CNBC and been quoted often in business publications. He is honored to be listed in the "Wall Street Journal" and "Texas Monthly" as a Five Star Wealth Manager for the past six years (2014-2019). His understanding, objectivity, knowledge and experience in the financial markets are keys in identifying and selecting the best investment options for each client while protecting their wealth. Many clients have been investing with him for over twenty years which is a testament to his consistency, exceptional customer service, and strict adherence to the "Golden Rule" philosophy.
Brad proudly served four years in the U.S. Army and is a graduate of The University of Texas at Arlington. He cherishes his children, a son who is a Texas Tech graduate, and a daughter who is in high school. He enjoys sports, and local community service, by coaching with the Miracle League of Southlake Braves baseball team.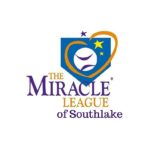 Brad lives and works in Southlake, Texas.
Series 7, 63, 66 securities licenses, and the Group I Insurance License.